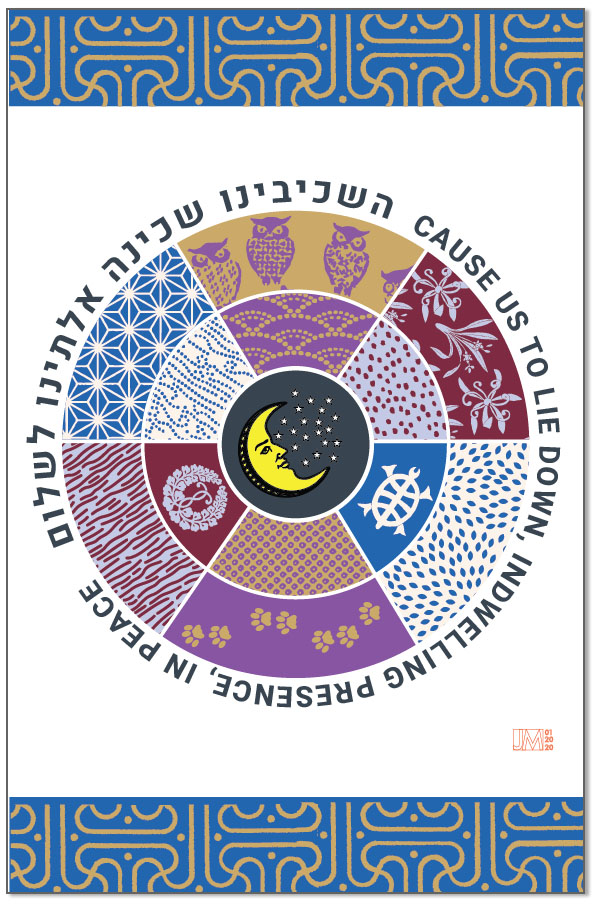 In Judaism, for every time you express thanks, there is a blessing. This is a beautiful idea!
In most traditions, there is a practice to pray before you go to sleep. We say "thank you" to express:
Gratitude for a day of life and of possibilities.
Appreciation for all the good things that occurred during the day.
In addition, the end of the day is a time when we may be reviewing how our day went. We may often feel regret for ways in which we didn't do as well as we could have. We may also feel worried or angry about things that happened to us.
In our modern culture, it's hard to relate, but sleep is also a time to ask for protection. We are never more vulnerable than when we are sleeping. Both physically and energetically.
In the Evening Practice we say thank-you, we view our mistakes with compassion, and ask the Divine to protect and repair us while we sleep; perhaps to offer advice through our dreams.
We say:
Cause us to lie down, Indwelling Presence, in peace,
and cause us to awaken, our Sukkah, to life.
Spread over us the Sukkah of Your peace.
Help us repair ourselves and the world with Your good advice.
This prayer, the Hashkivinu, is from the Siddur HaKohanot by Jill Hammer and Taya Shere.
I like to do this practice immediately before I go to sleep. I feel the pillow beneath my head and the warmth of the blanket covering me. The blessing brings beautiful images and intentions to mind as I drift off to sleep.
The artwork on the card includes animals who are most active at night, night-blooming flowers, and images of the stars and the moon in cool blues and purples.
Buy this card on Etsy: https://www.etsy.com/listing/828678405/nightime-ritual-card