Here is where recordings from The Golden Thread conversations are posted as they become available.
Conversation with Larisa Noonan
Larisa Noonan is a teacher, healer, and ritualist. In this conversation we discuss how she helps people heal personal and generational trauma allowing them to live in a way that is more empowered, fulfilled, and magical. To learn more about Larisa and her work, visit: LarisaNoonan.com.
---
Conversation with Ann Murdoch
Ann Murdoch is an Army veteran, sought after speaker, writer, and activist. She is also currently the national president of the Transgender American Veterans Association.
In our conversation, we discussed risk-taking, saying "yes" to major life transitions, and how being authentic feels like jumping out of an airplane! You can learn more about Ann and her work at AnnMurdoch.com and her YouTube channel https://www.youtube.com/channel/UCjeWQKz_brGC5gU9ourZUsw?
---
Conversation with Chaya Malka Spilman
Chaya Malka creates space for the Divine within her being on a daily basis through prayer, meditation, and altar work. She uses watercolor to create feminine, whimsical, and spiritual images. In her spare time she loves to strum a ukulele on mountaintops and sings in spiritual communal spaces.
Chaya Malka's work is available for purchase on her website, cmsinspirit.com. She offers a variety of products including custom artwork, artwork prints, greeting cards, pins, and stickers. You can also connect with Chaya Malka on Instagram at @cms_in_spirit.
---
Conversation with Batya Diamond
Batya Diamond is a Hebrew Priestess who offers inspirational music and personalized rituals, guiding Jewish seekers at all stages to move through life with deep and meaningful connectedness to the divine.
Batya weaves together ancient Hebrew blessings, teachings, and mystical wisdom with beautiful melodies and arrangements.
Learn more about Batya and her music at https://batyadiamond.bandcamp.com, www.batyadiamond.com, and on Spotify @BatyaDiamondMusic.
---
Conversation with David Austen Veal
David Austin Veal is a SAG-AFTRA actor, and a writer, living in Los Angeles. He has acted in several award winning indie films and television shows. When he is not acting he is writing screenplays. He has several ongoing writing projects, including short films and features.
I know David from his time living in Denver Colorado where he ran a successful freelance graphic design company. One of my favorite memories is asking David what inspired him to which he replied "Everything."
According to David, everyday is a great day to create, to mentor, to be an active part of the fabric of our world.
Learn more about David on YouTube https://www.youtube.com/channel/UC6JYylYz4zaSAqLhVeNL4lA and Instagram: @davidaustinveal.
---
Conversation with Marilyn Webster

Marilyn weaves cotton kitchen towels and napkins with a desire to add beauty and sacredness to the tasks of everyday life as well as to remind people of the beauty, worth and worthiness that each of us carries with us, within us.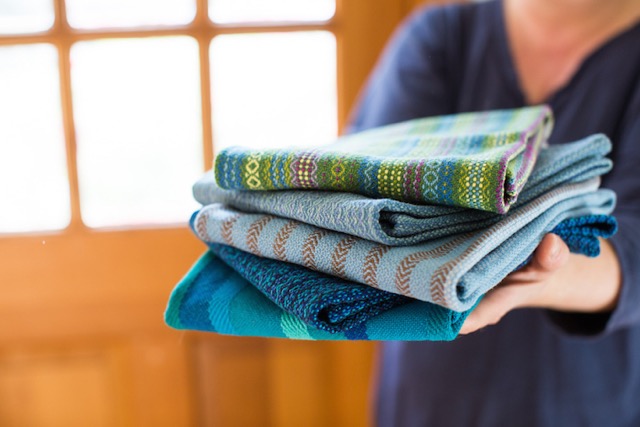 Marilyn also has a blog & podcast, Walks with Asha, where she shares reflections inspired by walking with her dog Asha in the woods on the ancestral homelands of the Pocumtuck, in what is now known as western Massachusetts.
To learn more about Marilyn and her work, visit WhimseyandTea.com and WalkswithAsha.com.
Conversation with Sabrina Percario
Sabrina Percario is a multi-award winning actress and producer known for Julia, Be(lie)f, Open Mic, Mojave Shadows and many others. She is now the producer and lead actress in the upcoming feature film Living the Dream and producer for the upcoming feature film Happy.
Born in São Paulo, Brazil with an Italian citizenship, her purpose is to touch people's hearts, inspire them, and spread a good positive message through her characters and films she produces.
To learn more about Sabrina and her work, visit SabrinaPercario.com and TouchofLifeProductions.
Conversation with Ketzirah Lesser
Kohenet Ketzirah Lesser (she/her/hers) is a maker and teacher of the sacred arts and a corporate priestess.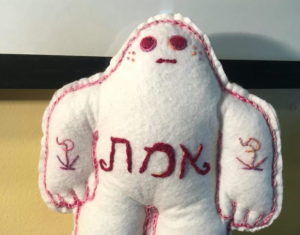 Through
Devotaj Sacred Arts
she creates Jewishly-rooted objects and artifacts that serve not only as spiritual tools in the present, but also as a dialogue between past and possible futures. Her work is rooted in Jewish mystical, magickal, healing, and folk practices across space, time, and all the worlds.
She received ordination as a Kohenet from the Kohenet Hebrew Priestess Institute in 2009, as part of the first cohort.
Conversation with Laura Sandage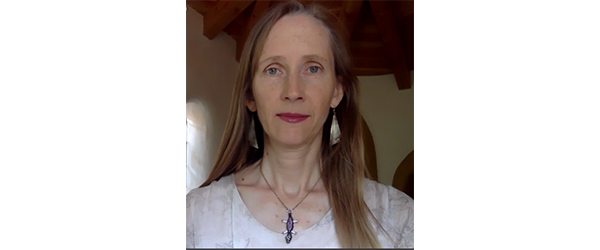 Laura Sandage is a community arts leader and performer in transition. The recently completed Earth Chapel in her backyard is her ritual container, creative retreat, and current teacher as she unfolds into new songs, writings, and reverence practices. Her life path has circled around creativity and connection, voice and vulnerability, ancestors and transformation. You can access her ancestral healing work at ancestralarts.org, her musical community work at laurasandage.com, and her Messages from the Earth Chapel playlist on YouTube.
Conversation with Erika Cleveland
Erika Cleveland is an artist, writer, and former art therapist. Her mission is to work with women at mid to late life transition whose roles and identities no longer fit and who urgently want to reconnect to their true selves. Since moving to DC from the East Coast, she started Transformative Healing dolls. For the last ten years, she's been leading healing doll workshops and exhibiting her healing dolls in the greater DC area and beyond.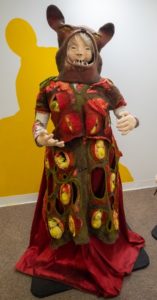 Learn more about Erika and her work at TransformativeHealingDolls, Instagram, Pinterest, and Facebook.
Conversation with Alexandra Uth
Alexandra is an editor with 31 years of experience and her guiding principle is "encouragement through editing." In 2012 she started her own company, Loomis & Lyman, to help authors navigate the daunting world of self publishing. After seeing how hungry her friends in the coaching world were for knowledge about publishing, Alex started Writer's Ed to provide nonfiction writers guidance, community, and support. Her greatest joy is helping them become authors and authorities.
According to Alex, editing makes a powerful contribution to shaping our culture. She says:
"I look at it as a partnership with the author, and the more an author knows and understands about the publishing process in general and the editing process in particular, the more equal the partnership will be. Words matter — words have created and brought down governments, after all — and I believe everyone deserves to have a chance to make their words heard."
Learn more about Alexandra by visiting her website: LoomisandLyman.com, on Facebook, and on LinkedIn.
Conversation with Raja Deka
Raja is a former NASA asset who went after his dreams and today is living them and using his life experiences to empower others.
Learn more about Raj and his work at: RajaDeka.com, TouchaLifeProductions.com, and on the IMDB.
Conversation with Randy Wall
Randy Wall has been illustrating and designing for over 20 years. Randy and his design company, Artlab design, have worked in many different fields of art from book illustrations to designing for Chip and Pepper and B.U.M.Equipment L.A. He is a man of many talents! Below is an illustration Randy did of me for one of my websites: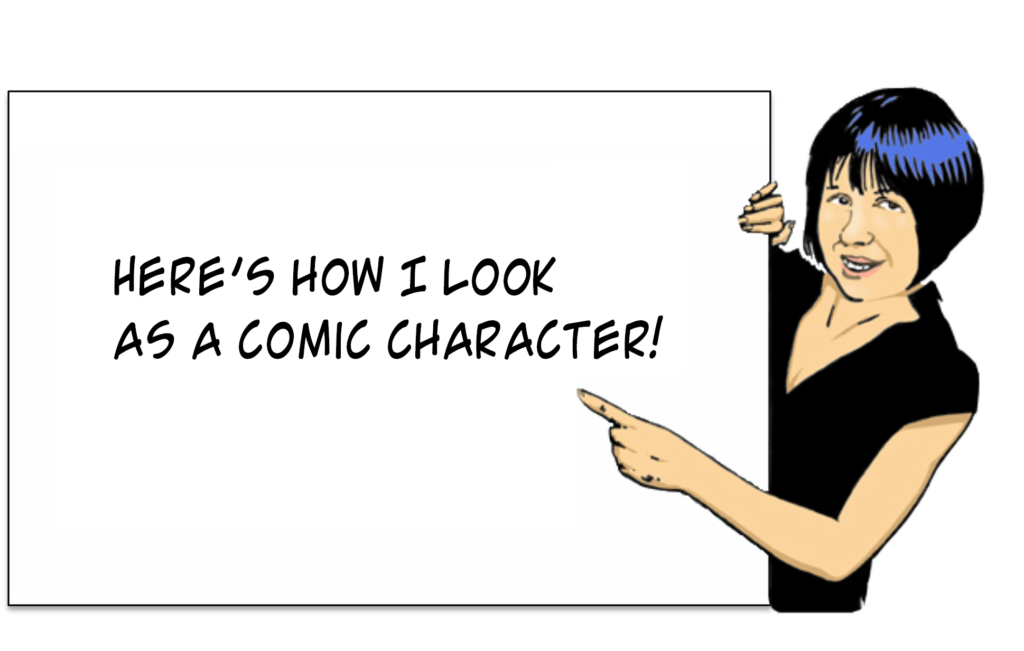 Visit Artlab.com to learn more about Randy and his work. And connect with him on Facebook
Conversation with Linda Katz
Linda is a wild feminine soul guide and Qoya movement teacher who has been on a quest for the last decade to reclaim her wild. She spent five years on the hero's journey, escaping all the external cages she thought were keeping her constrained. But after changing nearly everything in her life and realizing that she still didn't feel the wildness she most longed for, she set out on the heroine's descent to dismantle the cage that existed within.
Learn more about Linda and her work at SingingBirdCoaching . And connect with Linda with Facebook and Instagram.