Marilyn weaves cotton kitchen towels and napkins with a desire to add beauty and sacredness to the tasks of everyday life as well as to remind people of the beauty, worth and worthiness that each of us carries with us, within us.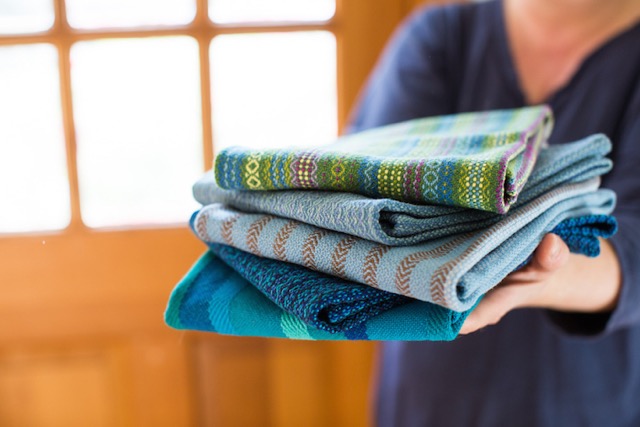 Marilyn also has a blog & podcast, Walks with Asha, where she shares reflections inspired by walking with her dog Asha in the woods on the ancestral homelands of the Pocumtuck, in what is now known as western Massachusetts.
To learn more about Marilyn and her work, visit WhimsyandTea.com and WalkswithAsha.com.
Podcast: Play in new window | Download
Subscribe: Apple Podcasts | RSS