Lisa Riannson is an artist known for her blend of abstract elements and realistic watercolor techniques. Her art captures the beauty of contrast, vivid colors, and intricate details, whether it's the delicate dance of glass reflections or the boldness of abstract expression.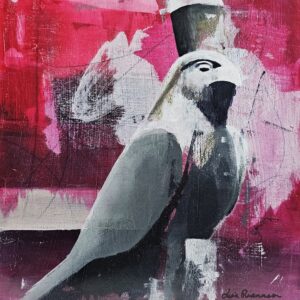 Lisa's not only an artist but also a creative mentor, teaching and inspiring aspiring artists. Her exhibitions, including galleries like Kanon, SYNC, and the Clio Art Fair in New York, have earned her recognition in the art world. Indeed, she even wowed audiences as a demo artist at the Denver Art Museum in 2020! You'll be inspired by Lisa's journey and artistry.
Learn more about Lisa and her work at https://lisariannson.com/.
Podcast: Play in new window | Download
Subscribe: Apple Podcasts | RSS