---
Here is where recordings from The Golden Thread conversations are posted as they become available.
Conversation with Larisa Noonan
Larisa Noonan is a teacher, healer, and ritualist. In this conversation we discuss how she helps people heal personal and generational trauma allowing them to live in a way that is more empowered, fulfilled, and magical. To learn more about Larisa and her work, visit: LarisaNoonan.com.
---
Conversation with Ann Murdoch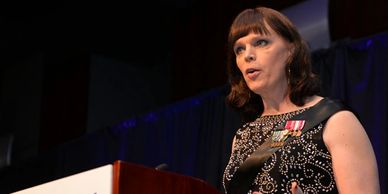 Ann Murdoch is an Army veteran, sought after speaker, writer, and activist. She is also currently the national president of the Transgender American Veterans Association.
In our conversation, we discussed risk-taking, saying "yes" to major life transitions, and how being authentic feels like jumping out of an airplane! You can learn more about Ann and her work at AnnMurdoch.com and her YouTube channel https://www.youtube.com/channel/UCjeWQKz_brGC5gU9ourZUsw?
---
Conversation with Chaya Malka Spilman
Chaya Malka creates space for the Divine within her being on a daily basis through prayer, meditation, and altar work. She uses watercolor to create feminine, whimsical, and spiritual images. In her spare time she loves to strum a ukulele on mountaintops and sings in spiritual communal spaces.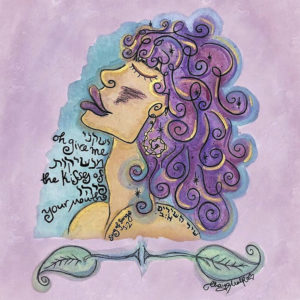 Chaya Malka's work is available for purchase on her website, cmsinspirit.com. She offers a variety of products including custom artwork, artwork prints, greeting cards, pins, and stickers. You can also connect with Chaya Malka on Instagram at @cms_in_spirit.
---
Conversation with Batya Diamond
Batya Diamond is a Hebrew Priestess who offers inspirational music and personalized rituals, guiding Jewish seekers at all stages to move through life with deep and meaningful connectedness to the divine.
Batya weaves together ancient Hebrew blessings, teachings, and mystical wisdom with beautiful melodies and arrangements.
Learn more about Batya and her music at https://batyadiamond.bandcamp.com, www.batyadiamond.com, and on Spotify @BatyaDiamondMusic.
---